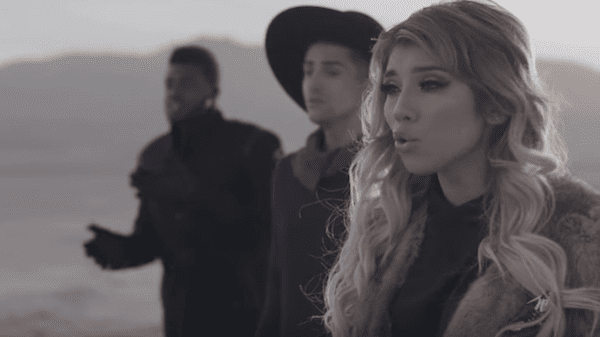 Pentatonix released a new Christmas album a few years back, including Christmas classics like "Oh Come All Ye Faithful" and "God Rest Ye Merry Gentlemen." You'll also find a curious choice: a cover of Leonard Cohen's "Hallelujah." The Hallelujah Pentatonix video has already been viewed over 9 million times. Fans new and old cannot get enough of this haunting song. Using Biblical references to King David and Samson, the song explores love found and lost and the resulting brokenness it leaves in its wake.
The Hallelujah Pentatonix video is a bold move at Christmastime. The lines, "Love is not a victory march / It's a cold and it's a broken Hallelujah" speak to the bittersweet nature of love. In fact, the whole song can be a little confusing, especially on a Christmas album. Christmas songs usually try to point us to Christ and the gift we were given in him.
Perhaps, though, it does explain the nature of Christmas better than we realize at the first listen. The fact that God gave us the gift of Jesus Christ was a profound act of love. One can only imagine the pain he felt in giving his one and only Son, knowing the suffering he would endure and the fact that some would reject him. We are still living in a time of tension—knowing that Jesus has already come to reverse the curse of sin and to save us all from death, yet living day by day in eager anticipation of the consummation of his kingdom. It's hard to hold the two together in the same thought. And this is similar to what Christmas feels like.
Christmas can certainly be a bittersweet time—perhaps even for the God of the universe. We don't know if Pentatonix meant to highlight this tension in their song, but the theme is there anyway.
You can also find the Hallelujah Pentatonix video on YouTube.
Find another great Christmas video here.