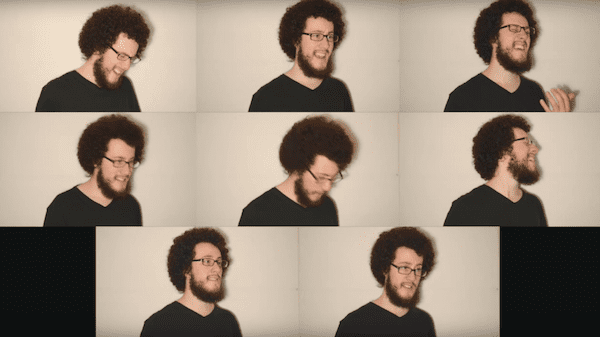 You may be familiar with Sam Robson, the curly-haired singer who makes beautiful a cappella arrangements of popular Christian hymns and other songs. Robson's most popular video on YouTube is an arrangement of The Lion King's "Circle of Life", which has racked up over 2.5 million views in just a year. If you haven't heard Robson's arrangement of O Holy Night, you need to remedy that sad fact immediately! It will surely get you in the Christmas spirit and leave you in awe of the amazing gift of music that Lord has given us.
O Holy Night! The stars are brightly shining,
It is the night of the dear Saviour's birth.
Long lay the world in sin and error pining.
Till He appeared and the Spirit felt its worth.
A thrill of hope the weary world rejoices,
For yonder breaks a new and glorious morn.
Fall on your knees! Oh, hear the angel voices!
O night divine, the night when Christ was born;
O night, O Holy Night , O night divine! O night, O Holy Night , O night divine!
Find another great Christmas video here.