This community in Kenya found a unique way of gathering for Sunday service whilst still social distancing by going to church right from their balconies. pic.twitter.com/FnyPTgruI9

— BBC News Africa (@BBCAfrica) May 10, 2020
What do you do when the children in your neighborhood are feeling anxious due to being under a coronavirus lockdown? How do you comfort children who miss going to church and seeing their friends? A beloved Sunday school teacher in Kenya came up with a clever solution. She brought the church to the children who live in her apartment complex by organizing a "Balcony to Balcony" service. 
"Because of the disease, we have not been having our Saturday meetings. Our church has been having online services and even a class for children. I wondered, why can't I replicate that in our estate?" Lilian Mbeere told Capital News.
Mbeere is a Sunday school teacher at an Anglican church, All Saints Cathedral in Nairobi, Kenya. In addition to teaching children on Sundays (before Nairobi went on a strict lockdown which includes a dusk through dawn curfew, that is), Mbeere also invited the children who live in her apartment complex into her home to do things like sing and learn how to crochet. The children are growing more and more anxious as the time under lockdown progresses and continue to ask questions about why they can't meet, since, as one child put it "corona is not in our houses." 
Although All Saints Cathedral is producing videos with Bible lessons that parents can watch with their children at home, Mbeere thought she'd take the content a step further by adding some music and socially-distanced interaction for the children at her apartment–a mini-service aimed at the children. Mbeere shared her idea on a Whatsapp group for the residents of her apartment complex. The parents were excited to try it. The apartment complex is perfectly suited for such a program as many of the apartments' balconies look out onto a courtyard.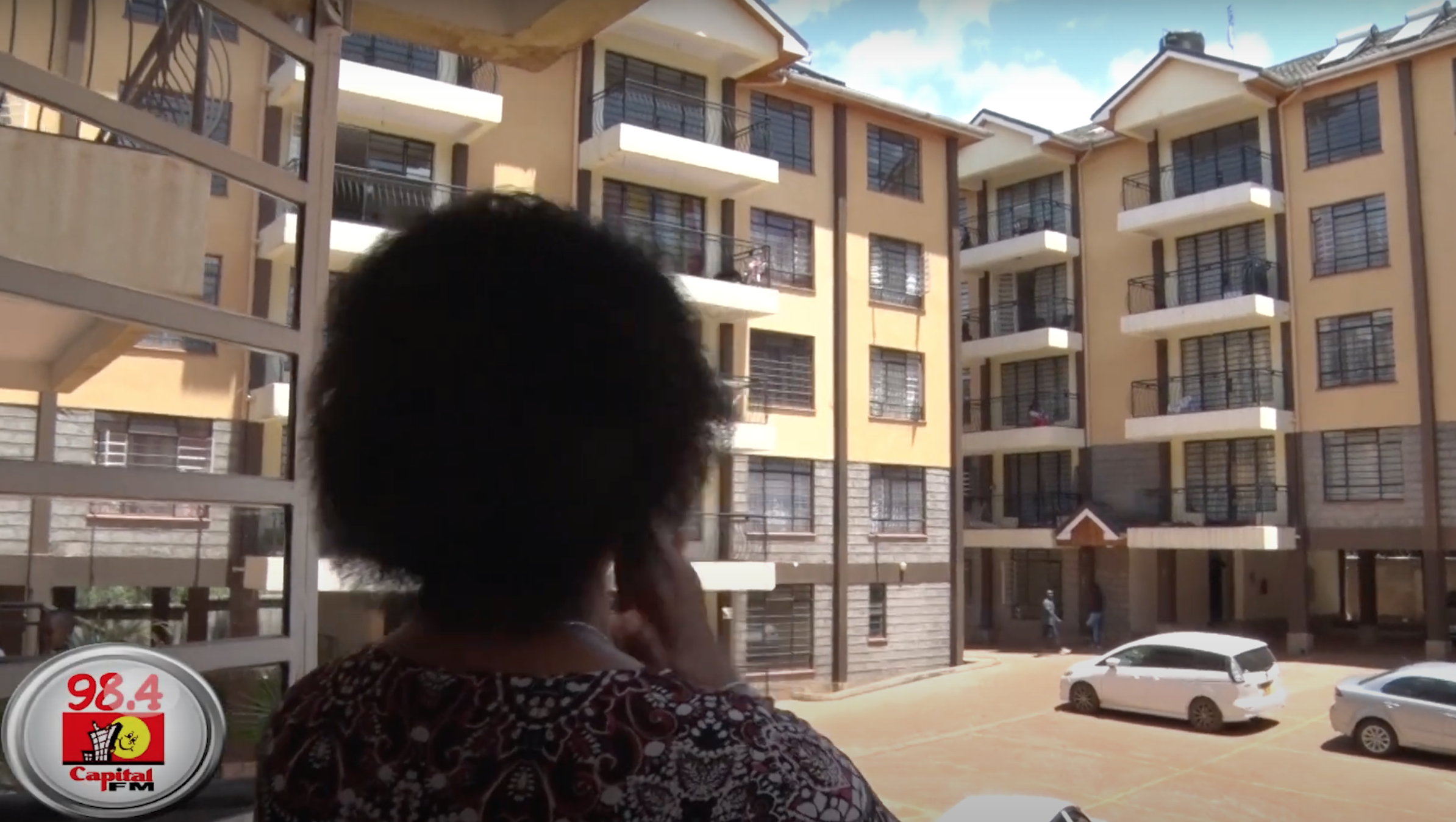 As time went on, other volunteers and ministers from All Saints Cathedral stepped in to help. In the video above, Children's Minister Rev. Paul Machira is seen singing to the children and their families from the courtyard as they gather on their respective balconies above him. 
Mbeere has also received the support of another volunteer Sunday school teacher from a different church, Mamlaka Hill Chapel, as she has continued organizing the B2B services as they have come to be known. Speaking to Capital News, Stephen Maina  called the services a "break" from the stress of the current situation: "We are all worried of our kids, for our own livelihood and for the world. This is a break from all that it is going on."
Kenya has seen 40 deaths linked to COVID-19 and currently has 737 confirmed cases. The country has closed schools down and imposed the dusk through dawn curfew to try to mitigate the threat of the disease. The eastern African nation saw a spike in cases at the beginning of May, despite their efforts to contain the spread of the disease. 
"Our kids are watching us, to see how we behave at the time of crisis. My message to Kenyans, do not be afraid," Maina said.