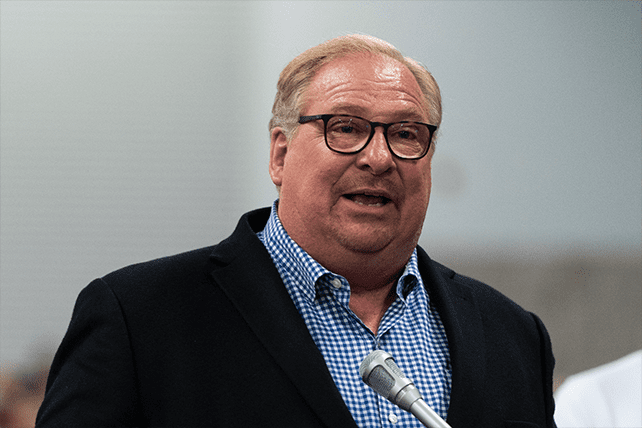 In a recent exclusive with ChurchLeaders, Rick Warren offered five reasons for challenging the ruling of the Executive Committee of the Southern Baptist Convention to oust Saddleback Church. Over the last couple years Saddleback has made several shifts in its approach to empowering women including ordaining three women in 2021, giving them each the title of pastor, installing Stacie Wood as teaching pastor, and announcing Katie Edwards as the campus pastor of Saddleback's Lake Forest campus. 
I am an egalitarian and a Pentecostal, and therefore an outsider to the SBC. The SBC is not my house, but we do live in the same evangelical neighborhood together. It's quite a lively few months living next door to the SBC house ahead of its annual convention every year. Whatever issues and hot topics will be addressed at the convention itself annually circulate the news and in the Baptist corners of Twitter. 
While this year's SBC gathering will certainly center in no small part around Saddleback and while I can respect Warren's decision to challenge the EC's decision and to reinstate Saddleback, I would be remiss if I did not propose an alternative:
Join an egalitarian denomination instead.
I recognize that too many SBC brothers and sisters, calling for Saddleback and for Warren to join an egalitarian denomination is akin to Emperor Palpatine attempting to convince Anakin Skywalker to join the dark side of the force in Star Wars. But allow me to dispel improper assumptions with four key truths about egalitarians, inspired by the reasons Warren is challenging the EC's ruling.
1. Egalitarians Love the Gospel.
Warren stated that "We cannot finish the task Jesus gave us, with 50% of the church forced to sit on the bench." Egalitarians agree, which is why we don't bench women. The Great Commission requires us all. It is precisely because egalitarians believe that the Spirit has been poured out on both our sons and daughters to proclaim the truth of the gospel, in fulfillment of Joel chapter 2.
There is no doubt that the Pentecostal empowerment of women has contributed to its exponential growth—from less than a million in 1900 to 650 million globally today.1 Like our Baptist neighbors, we have a long history of prominent women who have done just that. For every Lottie Moon there has been an Aimee Semple McPherson, for every Annie Armstrong an Agnez Ozman. In my new book, Your Daughters Shall Prophesy: Amplifying the Voice and Place of Christian Women, I say this:
When we place barriers in front of women walking out their calling, when we discourage them, when we put them in a corner, we inhibit their participation in the missio Dei. We become stumbling blocks instead of steppingstones. When we discourage women from seeking theological education, when we limit the places and times and audiences in which they can speak…we pump the brakes on the steady advance of the gospel message. It is not enough for men to be proclaimers of the gospel because the truth of the gospel is not male by design. It is, for all who call upon the name of the Lord (Joel 2:32), male and female alike. If its truth be for both male and female, so must its proclamation be.2
It is because egalitarians love the gospel that we empower women in ministry.
2. Egalitarians Have a Big Tent.
While complementarianism is in the decline, egalitarianism is growing and is exceedingly diverse. There is a smörgåsbord of egalitarian denominations to choose from, each just as great as the last and each who permit women to flourish in the call that God has placed on their lives. The Wesleyan Church, the Church of the Nazarene, and the Free Methodists are just a couple of examples. If one wants to add a little spice to ecclesial life, then join us Pentecostals, including the Foursquare, the Church of God, and the Assemblies of God. Saddleback would undoubtedly find open arms awaiting them.
1 Bryant L. Myers, Engaging Globalization: The Poor, Christian Mission, and Our Hyperconnected World, Mission in Global Community (Grand Rapids, MI: Baker Academic, 2017), 198–99.
2 Todd Korpi, Your Daughters Shall Prophesy: Amplifying the Voice and Place of Christian Women (Eugene, OR: Wipf & Stock, 2023), 122.